Culturally responsive teaching is an essential foundation for successful school library programs. Diverse library collections are a cornerstone for this methodology, and much effort has been put into intentionally curating equity-based collections.  The question remains how to best encourage students to enjoy the resources that teacher librarians have cultivated.  This session focused on strategies to encourage student engagement.  Watch the replay to hear ideas on facilitating inclusion and diversity through reading incentive programs, events, such as author visits, and partnerships with your local public library.

Presentation Slides are linked here.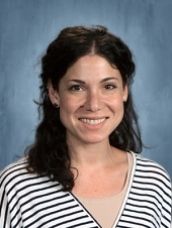 Shoshannah Turgel is the Teacher Librarian at Centaurus High School in Boulder Valley School District. Previously, she held similar roles in Cherry Creek School District. She loves collaborating and co-teaching with teachers to support reading advisory and research skills. She takes pride in maintaining an equitable and diverse library collection, enjoys connecting students with YA literature, and believes that books and a love for reading them can be used to help develop deep, meaningful relationships with students. Prior to working in high schools, Shoshannah was an Access Services Librarian at NYU. She holds a BA in history and religious studies from CU Boulder, an MA in History for NYU, and an MLS from Long Island University.